Back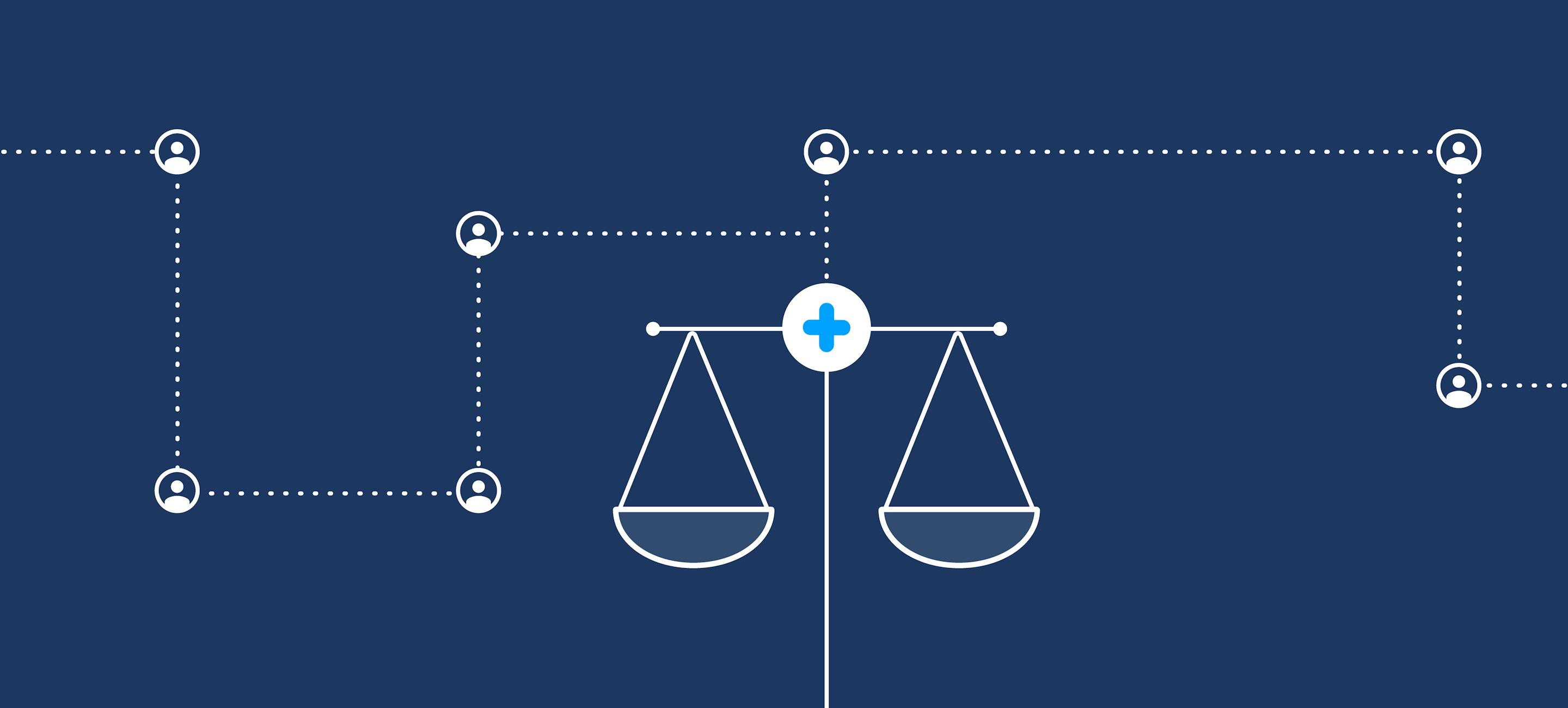 27 April, 2023
Adopting digital health to advance global health equity
Uncover the importance of health equity in the era of globalisation.
27 April, 2023
Digital Health

Health equity

AI
The world must still catch up in making global health equity a reality. Today, the social determinants of health, such as education, access to adequate housing, and the ability to afford nutritious food, account for up to 70% of individuals' health status differences.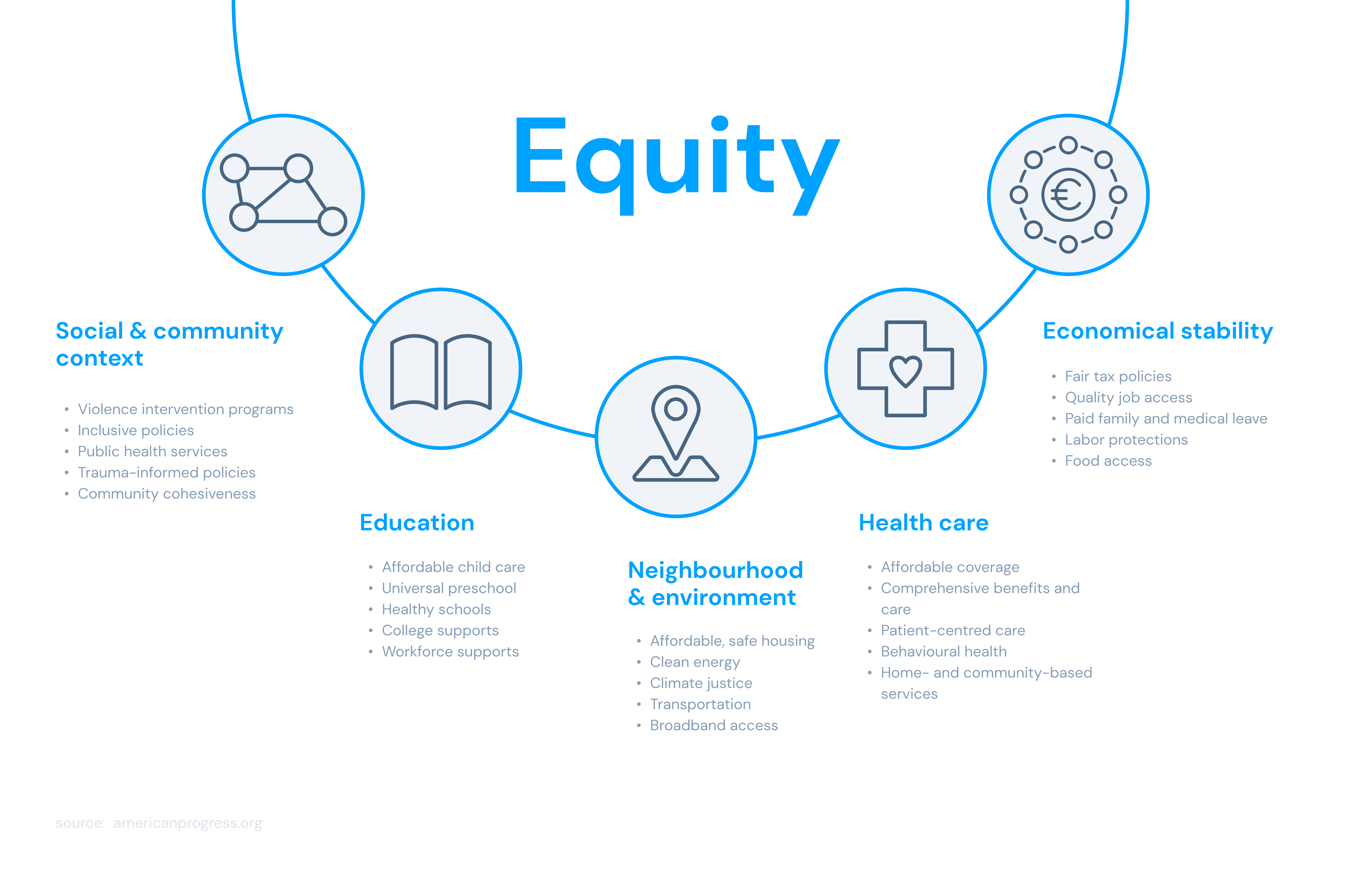 Barriers to these essential components of health prevent the poorest and most marginalised populations from accessing quality healthcare, leading to increased risk of disease, health disorders, and mental health issues. Discriminatory systems and structures that drive inequitable policies, budgets, and services only exacerbate these barriers to healthcare. To achieve health equity, one has to reinvent healthcare systems.
The covid-19 pandemic accelerated the adoption of online services, such as telehealth and other digital medical innovations, shifting the game for the healthcare sector. Healthcare providers increasingly use digital health technology to enable patients to manage their own health and engage with healthcare systems. Thus, the growing adoption and development of digital health systems offer widespread benefits towards more efficient and targeted healthcare. 
Health for all..or maybe not
It's accurate that digitisation and the introduction of telemedicine services have demonstrably improved equity in the delivery of health services. However, rapid technological advances can also aggravate exclusion, create unexpected biases, widen the digital divide, and continue to leave some populations behind.
The only way to prevent great technology from presenting downsides is to ensure that digital tools are designed to:
improve access to care;
address unmet needs and personalise patient care;
address the historical context within the communities they serve.
Understanding these three areas can help digital health innovators develop and scale their products to make a meaningful difference.
Here's how innovators can deliver on that promise
Digital technology must become proactive rather than reactive, never forgetting that the full impact of digital health lies in its ability to promote inclusion across age, gender, and race. It's possible to close gaps in primary care and increase productivity by freeing physicians from repetitive tasks to focus on spending more time with patients and moving to a more personalised medicine, where affordability and competence are assured.
With the concept of augmented telemedicine, for example, healthcare providers can use AI and machine learning to triage patients in primary care and direct them to the correct level of care needed for their situation, freeing up physicians' schedules for patients who genuinely need them in that moment. Besides helping optimise care delivery, augmented telemedicine also benefits patients, who will have quick access and only pay for the care required.
The opportunities for technology and life sciences companies to address health equity challenges with digital innovation are immense, and the increase in economic, financial, and health benefits to society are substantial.
(Un)healthy equity in our backyard.
A new European study by WHO has found that digital health technologies are not equally accessible to all European communities and territories, raising concerns about the equitable use of digital tools for health. The study shows that people with poor health have the most significant difficulty accessing these tools.
Access to healthcare has severe consequences for patients.
Awareness of digital access and literacy barriers that can challenge health equity is imperative. While a record of 4.9 billion people worldwide used the internet in 2021, about 37%, or 2.9 billion people, were offline. The same is true in India, for example, where 61% were on the internet in 2021 - a significant improvement from the 21% online in 2017, but still leaving 39% of the1.4 billion population offline.
Main drivers of inequity in access to and use of digital health tools
An intricate understanding of the interaction of social, cultural and economic realities is needed to overcome barriers to technology access aggravate health inequalities. Digital health companies must address connectivity, affordability and accessibility with appropriate investments, innovative and inclusive solutions, and policy support to bridge the gaps to create a sustained, holistic healthcare solution.
These drivers of inequity indicated by McKinsey are significant because they are a warning signal. Although we know that digital tools can significantly improve people's access to healthcare and the ability of health workers to care for people, these results show that the tools are only equally available to some, leaving out especially those with pre-existing health conditions.
The solution, therefore, is to understand better why this inequity persists and how to enable people to access, use, and engage with digital health tools. Only then it's possible to truly harness the power of digital solutions to develop a more equitable future for digital health and ensure that no one is left behind.
These digital technologies are smart devices and connected assets that improve health through artificial intelligence, digital platforms, software, wearable devices, and tools that collect and share data and relevant health information across systems. They are designed to support healthcare professionals and improve diagnosis, treatment, and quality of care.
Health inequities can manifest as limited access, unmet needs, or underserved communities. 
The same study finds that patterns of access, use, and engagement with digital technologies vary by population group, such as:
digital health technologies tended to be used more in urban areas and less by members of ethnic minorities and people with language barriers;
people with higher education and economic status are more likely to use digital health tools;
younger people are also more likely to use the tools than older ones.
The study warns that even though many healthcare providers increasingly use digital health technologies to help patients and the public better manage their health, the focus on these technologies may:
"Inadvertently exacerbate existing health disparities if known inequities in access, use, and utilisation of digital technologies are not addressed."
Below are possible solutions to address the root causes of health inequity:
develop a common framework for monitoring the use of digital technologies for health in all areas of equity;
map inequities in digital infrastructure;
address barriers to accessing digital health;
seek the most effective approaches to building digital literacy for those most in need;
facilitate access for people with disabilities or language barriers. Equalising healthcare access and quality improves individual and population-level outcomes. It also positively impacts the overall economy with
good health and prompt;
an effective treatment that enables patients to lead active and productive lives.
Indeed, improvements in global healthcare have contributed to about one-third of total economic growth in advanced economies over the past century. To sustain this growth rate, digital health solutions must be designed to reach previously excluded or underrepresented groups. There's no more time to lose. To make global health equity happen now, there are some relevant, actionable steps:
In funding and policy decisions, the most affected populations must aid in developing solutions that work best in their particular community context.
We need to shift the balance of power so that planning, programming, and delivering resources for global health are community-driven. Funding for strengthening health systems must be expanded, especially at the community level. This includes investing in community health workers, who should be at the centre of health program planning due to their field experience making the most effective and community-driven programmatic decisions.
While women make up the majority of health workers worldwide, global health policymakers still need to be led by men, with only 25% of health leadership positions held by women. Thus, women are vital representatives in global and national health decision-making processes and should be fairly compensated for their work, including on pandemic and recovery teams. Women's voices must be heard, respected, and prioritised.
Last but not least, it's essential to break down barriers such as poverty, racism, and discrimination that continue negatively impacting those marginalised and unable to access health care. The first step to achieve this could be to address the lack of data on the most marginalised populations. Disaggregated data allows digital health companies to track and address the underlying issues and social determinants that affect them. They also help to find culturally appropriate responses to health problems. Without this data, these populations and the persistent health disparities that affect them remain largely invisible.
The opportunity: addressing health equity with actionable health data
knok aspires to create a world where people have timely access to quality health care every time and everywhere. Our mission is to lead and humanise the digital transformation of healthcare.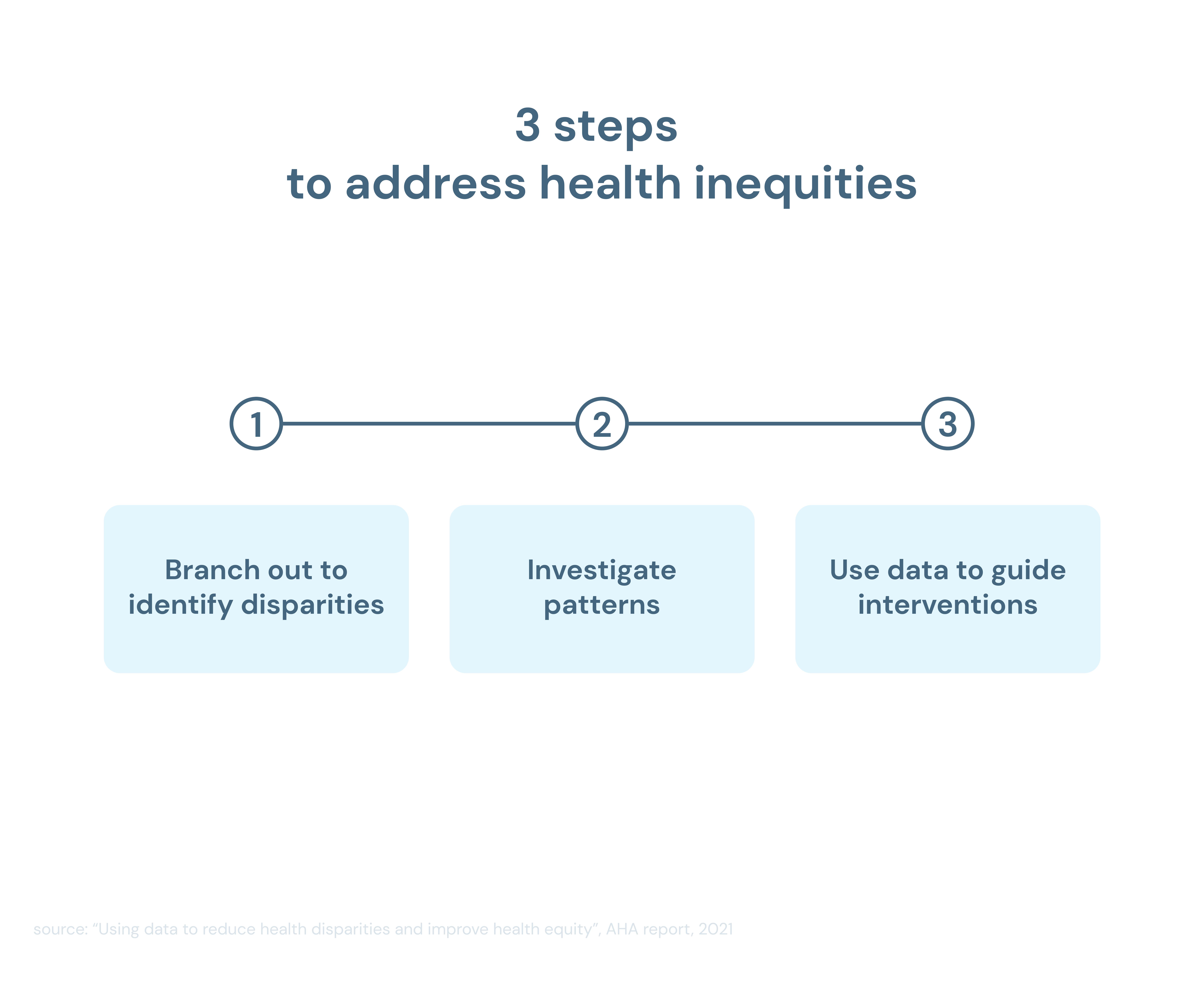 Digital technology can narrow the equity gap, from streamlining difficult-to-navigate medical-bureaucratic processes to eliminating travel and transportation factors in accessing healthcare. 
Access is primarily constrained by two factors: affordability and availability. High treatment costs and limited insurance coverage are also known barriers to care.
At knok, we are building scalable, high-impact digital health solutions that reduce these constraints and barriers in two ways: 1) collecting over 30 data points at every consultation and 2) turning them into actionable health data for practice:
(i) physicians who can make their diagnoses more efficiently and accurately, (ii) providers and payors who get a highly detailed and GDPR-compliant view of their customers.
We offer an excellent video consultation experience to an ultimate end: collecting essential data for physicians, patients and payors whilst achieving better health outcomes.
Conclusion
COVID-19 has raised awareness for public health infrastructure and other investments to address global health equity concerns. Now, new policies must target all factors affecting health and recognise the cross-cutting nature of these issues as they affect everything from economic stability, housing and education to climate change and access to COVID-19 resources and public health services. By better understanding the social determinants of health, organisations can provide the right technology and infrastructure to support their patients.
Now is the time for healthcare organisations and others to seize the moment and work systematically to eliminate health inequalities. After all, removing health inequalities creates value for consumers, workers and society in general, and this tremendous value can be tracked and measured with an appropriate data set. Therefore, it is crucial to intentionally focus and resource on the social and structural determinants of health, access to high-quality health care and supportive tech services.