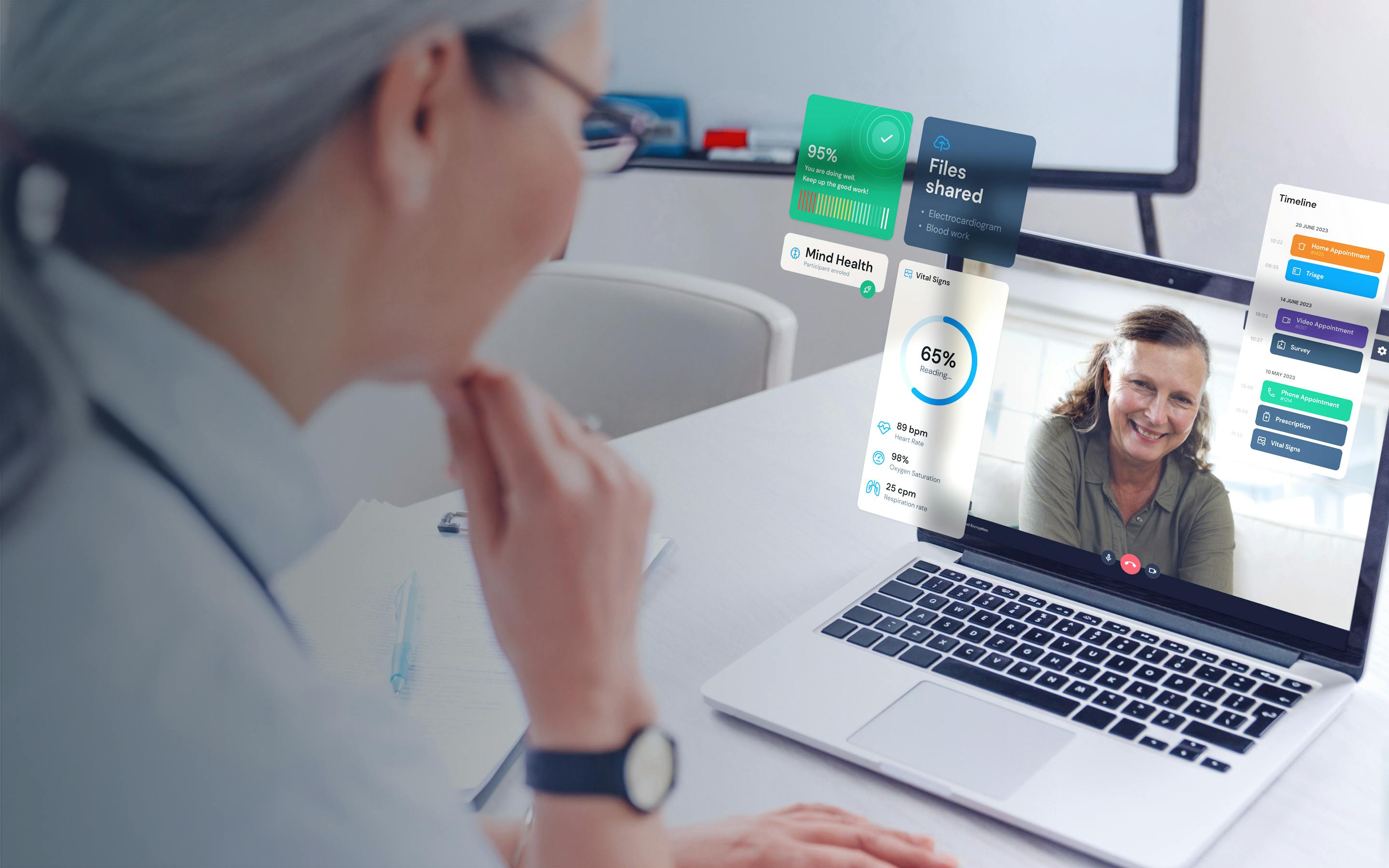 Discover the power of care orchestration
All-in-one suite of digital health solutions
Implement and manage patient journeys to provide a personalised healthcare experience for all stages of life.
+400 000

Patients treated

+800

Appointments per day

95%

Satisfaction Rate

3.3x

YoY growth
The world's first clinical-grade solution
A customisable and scalable digital health platform
A white-label solution with 50+ togglable internal apps and an open API that fully integrates with any of your existing systems.
Discover our platform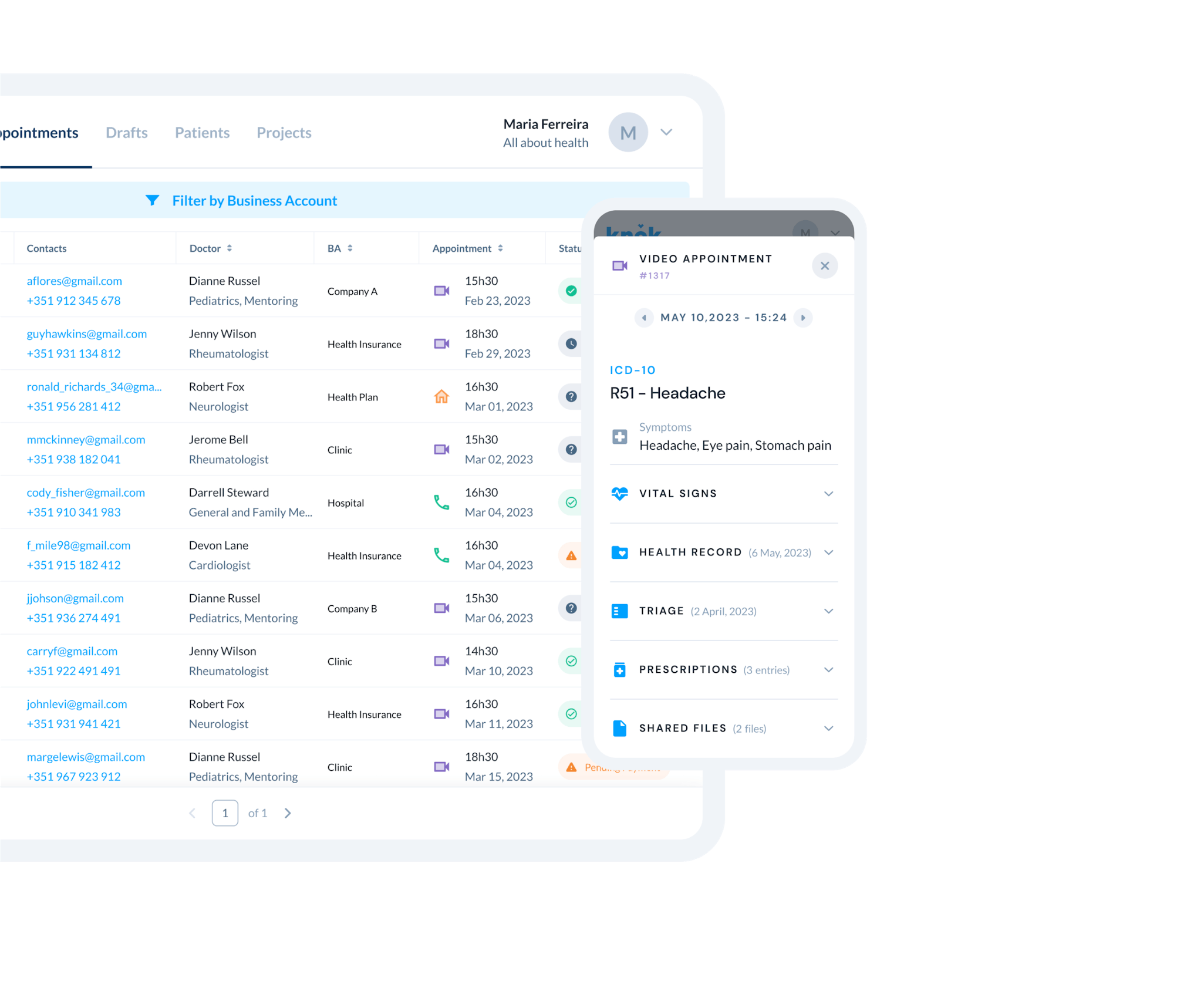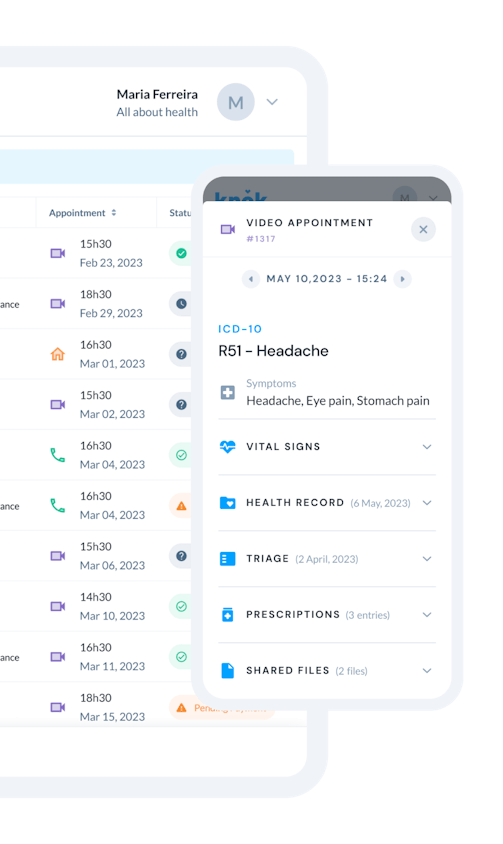 Introducing Patient Journeys
Are you ready to transform continuity of care and patient engagement?
knok's patient journeys design and structure a timeline of unlimited customisable interactions and notifications empowered by our telehealth platform and digital solutions ecosystem.
AIMED AT HEALTHCARE PAYORS AND PROVIDERS
Your digital health solution. At scale.
Health insurers
A healthcare patient journey with improved operational efficiency.
Valuable & actionable insights about policyholders
Patient cohorts with targeted action
Strong savings through a preventive health care model
Health providers
An end-to-end experience that improves patient acquisition and loyalty.
Medical knowledge & practice
Digital health & state-of-the-art technology
Data science for integral knowledge
Health plans
Business growth through patient engagement and exceptional service delivery.
Increasing membership
Cost efficiency
Expanded offering
National health systems
Improves public health by increasing access, enhancing care, and lowering costs.
Population management
System efficiency
Preventive care
Pharma
A technological enabler for the industry R&D and product development.
Patient adherence
Personalised care
Real-time data collection
Labs
Complete oversight of clinical laboratory testing for the most streamlined customer experience and safety.
Service portfolio expansion
More control of the entire process
Access to valuable clinical data
We can help
Need a custom solution for your business?
knok provides solutions for all kinds of business no matter the size or goals.