Back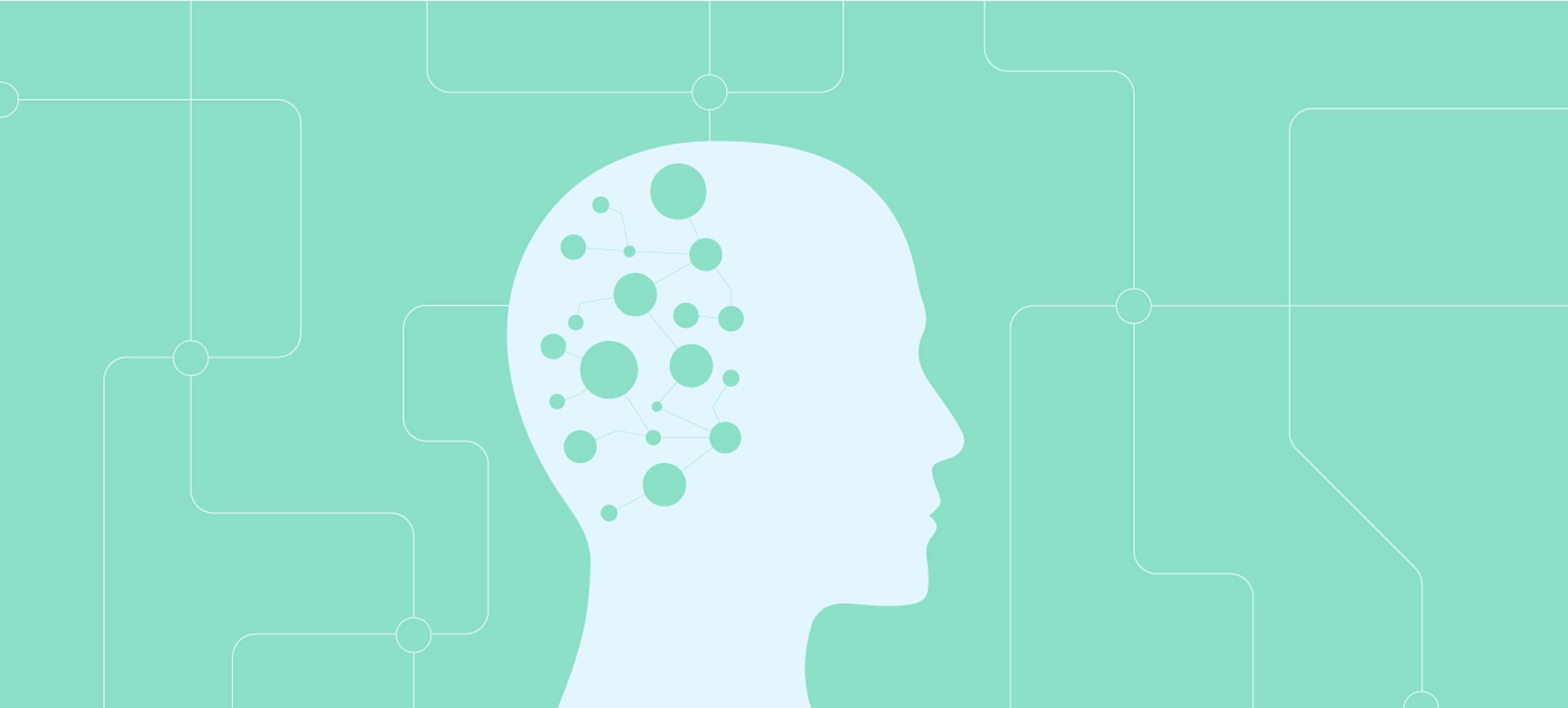 27 April, 2023
The rise of mHealth: how mobile health is changing healthcare
Find out how mobile devices are revolutionising clinical practices and treatments.
27 April, 2023
mHealth

AI

Digital technology
In the Internet of Things (IoT) and Artificial Intelligence (AI) era, digital health has become a popular trend due to its accessibility and interactivity, leading the way to the rise of mHealth, an innovative combination of mobile applications with healthcare. 
Firstly coined in the early 2000s, Web 2.0 is the second generation of the internet that embodies user-generated content, social networks, media, and the concept of digital collaboration through data collection. Even though the third generation is already a reality, the previous version sparked other industries to evolve and innovate their technology and processes related to mobile devices.  
Web 2.0 heavily influenced the introduction of collaboration and digital technologies to the healthcare sector, leading to Health 2.0. Health 2.0 encompasses various formats, such as mobile devices, health data collection, and mobile health apps and portals. This led to t the concept of eHealth (electronic health) to describe all electronic health processes and communication, including mHealth. Mobile health is a recent format in the health industry which has attracted many different markets and organisations. From chronic disease prevention to disease management, mHealth has proven its value to the industry. It continues to evolve with the release of new technologies and frameworks.  Read more to understand what mHealth, is and how it's shaping the future of healthcare.
Understanding the concept of mHealth
Mobile devices have been the subject of technological evolution since the early 70s when the first call from a hand-held device was made on a brick-like phone. We can see cell phones in almost every hand, making them a target of constant innovation from technology and telecommunication companies.  
As mobile phones become an inherent part of society, it's only natural to influence other daily routine aspects. Telecommunications are ever-evolving and easily integrate many elements of our lives, making them the perfect tool for healthcare. 
More commonly referred to as mHealth, mobile health technology uses wireless devices to support and help monitor health statuses. By definition, mHealth uses mobile devices, such as mobile phones, tablets, smartwatches, patient monitoring devices, and personal digital assistants (PDAs), to enhance medical and public health practices. A few examples of mHealth include mobile apps and devices that aid in monitoring diabetes, tracking heart rate through wristbands, using ingestible sensors to measure medication adherence, and providing online health advice based on symptoms. Moreover, recent add-ons are fitness and wellness apps with step and calorie tracking and personalised fitness training through wristbands. In this sense, some mobile apps are categorised as 'health apps', which fall under the mHealth category in app stores. 
These devices can generate significant amounts of variable health data, both passively and actively. The most valuable health data collected with set devices are the ones that can be shared across various mHealth applications and connected to electronic health records (EHRs).  
Research has suggested that mHealth empowers individuals to learn more about their health and to track and manage their health status, shifting towards a patient-centred model. Studies have shown how a diabetes management app has helped patients check and collect their blood sugar levels more regularly, which has resulted in a 20% reduction in using emergency care or hospitalisation. Besides management apps to track chronic diseases such as diabetes and hypertension, text message reminders have also aided those looking to quit smoking, encouraged the use of sunscreen, and helped increase knowledge on prenatal care.
Applications of mHealth in society
What happens when the normative format of health services is "de-institutionalised" and the decision-power is given to patients directly? With the increased use of mHealth apps, patients can easily monitor their vital signs, giving doctors real-time information about their health status. This is possible through health apps connected to wearables, such as smartwatches, with a built-in ECG monitoring feature. 
This digitisation and the growing use of remote/digital services transform how healthcare is provided and the role of customers within the sector. Health and disease management are becoming more personalised and accountable to individuals, increasing customer expectations to use health apps. In a UN Foundation and Vodafone Foundation report, 'The Opportunity of Mobile Technology for Healthcare in the Developing World', there are seven proposed application categories within the mHealth field:
Education and Awareness
Education and awareness programs use short message services (SMS) to provide information about various health subjects, including testing and treatment methods, availability of health services, and disease management. As mentioned before, these can be very beneficial since they are quick to read and offer confidentiality, which is important in areas where disease can be taboo. Plus, text messages can be a way to reach rural or more remote areas, which may have limited access to the internet, health information and healthcare services.  
Ever since the COVID-19 pandemic, the popularity of mHealth apps and medical education and literacy has rapidly increased. Since it's a relatively new format in modern medicine, one way to bring awareness and teach best practices and attitudes towards mHealth usage is through education, especially involving medical students.  
In a Malaysian study published in 2022, researchers involved medical students in assessing the potential of mHealth in the medical field. The results showed high awareness of mHealth apps and favourable attitudes towards their implementation. However, a relatively common practice of the apps shows a potential gap for promoting and improving commercialising them.
1. Helpline
As the name suggests, a helpline supports individuals in various medical services through a phone line. This includes phone consultations, counselling, information on facilities and equipment, and mobile health clinics.
2. Diagnostic and treatment support
MHealth can be a great solution in aiding healthcare providers in diagnosing and treating patients in remote areas. A study approaching the impact of mHealth on maternal and child health service utilisation and continuum of care in Northern Ghana found that using technology positively affected the community. The technology in use, T4MCH, improved the overall continuum of care, from antenatal care to delivery and postnatal care. This showcased an opportunity for similar interventions to spread the same technology in other rural areas.  
Other mHealth projects can offer other apps, such as telemedicine services that allow a physician to remotely access a patient's medical profile and aid through video consultation.
3. Communication and training for healthcare workers
Mobile phones can help connect healthcare workers and provide different sources of information but also various streams of communication. As in day-to-day life, instant messaging increases knowledge transfer in case of training but also aids in better organising and targeting in-person training.
4. Disease and epidemic outbreak tracking
Following a post-pandemic scenario, having a disease surveillance and remote data collection system aids medical centres and health-disease organisations in identifying specific disease outbreaks and how to target better resources to tackle them.
5. Remote monitoring
The most commonly known use for mHealth is disease monitoring, which involves patients in their own health treatments. Remote monitoring has been efficient in many areas, such as medication adherence for AIDS, cardiovascular disease control, diabetes, prenatal care and mental health. This happens in different stages in the healthcare stream and with devices like smartphones, tablets, smartwatches, and special devices like continuous glucose monitors.  
6. Remote data collection
Finally, as data collection in healthcare is increasing its applications, it also allows improvements in efficiencies, storage and analysis of this data. As explained before, health data (link health data) has showcased its value for health companies everywhere, not only in a financial and operational aspect but as a holistic force, presenting opportunities for many business
Challenges of mHealth
Although mHealth presents numerous benefits and possibilities, there's also a barrier within the industry that is a significant challenge for mHealth. The absence of data sharing and the scarcity of tools and techniques for analysing health data are issues that can withhold the potential of mHealth to improve overall health outcomes.
Also, the lack of regulatory frameworks around mHealth devices is still evolving and needs standardisation across different regions and countries. Addressing these challenges will require collaboration between governments, healthcare providers, technology companies, and other stakeholders to ensure that mHealth can reach its full potential in improving healthcare access and outcomes.
mHealth in the Teleco market
The healthcare industry is being revolutionised worldwide by telehealth and mHealth, with mobile phones playing a critical role in this shift. Unsurprisingly, many of the world's major telecommunication companies are offering their own e-health solutions to customers and jumping on the telehealth bandwagon.
The most effective mHealth solutions recognise the importance of using mobile phones and devices as a foundation for innovation, offering practical solutions that enable the provision of modern healthcare services cost-effectively. At the same time, telehealth is transforming healthcare delivery globally, presenting an opportunity to tackle challenges in the sector, such as ageing populations, increased user demand, and budget constraints.
Some examples of how big Telecom corporations (like Vodafone, AT&T, and Orange) are adding mHealth to their packages include remote care services, 24/7 medical advice, cloud-based solutions and telehealth solutions. More than providing means of communication, the telecom allied to health businesses can help improve patient care, increase cost-efficiency, and improve collaboration among providers and the overall quality of healthcare services in low-income and developing economies.
Communication solutions can provide an opportunity to raise the bar in healthcare. By creating a better system that places the patient at the centre, telecom providers increasingly recognise this chance to collaborate with all players in the healthcare ecosystem to alleviate some of the pressures suffered by the industry. The positive sides of mHealth also mean great business and financial opportunities for the telecom industry since the market value is expected to increase at a potential rate of 35% in the forecast period from 2020 to 2029. Having better health outcomes as an ultimate goal is a primary principle of the value-based model adopted in the healthcare industry. Combining it with cost-efficiency allows even more lucrative market growth opportunities. This means that with the increase of mHealth solutions, tech innovations must evolve with all its users.
The future is mobile (health)
Digitally engaged individuals and personalised medicine are the future. As technology becomes more accessible, the role of MedTech solutions will only continue to grow. With the increasing availability of smartphones and mobile devices, patients and healthcare workers are already embracing mHealth solutions and all its benefits. Although there are still challenges within the mHealth sector, big corporations in the telecom sector can use their mobile technology expertise to create endless possibilities for the healthcare industry.
The rise of AI, constantly adding value to patient-centred models, can be the key to creating an even more personalised mHealth system. Thus, augmented telemedicine and mHealth can be complementary technologies that work together to improve healthcare delivery and global health outcomes.
Sources:
Chen C, Haddad D, Selsky J, Hoffman JE, Kravitz RL, Estrin DE, Sim I
Making Sense of Mobile Health Data: An Open Architecture to Improve Individual- and Population-Level Health J Med Internet Res 2012;14(4):e112
Insider: "Here's how much cellphones have actually changed over the years"
 mHealth for Development: The Opportunity of Mobile Technology for Healthcare in the Developing World.
Reliefweb: "mHealth for Development: The Opportunity of Mobile Technology for Healthcare in the Developing World"
Jembai, J.V.J., Wong, Y.L.C., Bakhtiar, N.A.M.A. et al. Mobile health applications: awareness, attitudes, and practices among medical students in Malaysia. BMC Med Educ 22, 544 (2022).
BMC Medical Education: "Mobile health applications: awareness, attitudes, and practices among medical students in Malaysia"
Nuhu, A.G.K., Dwomoh, D., Amuasi, S.A. et al. Impact of mobile health on maternal and child health service utilization and continuum of care in Northern Ghana. Sci Rep 13, 3004 (2023).
BMC Medical Education:"Impact of mobile health on maternal and child health service utilization and continuum of care in Northern Ghana"
healthcare Digital: "Top 10 Telecom Giants In The mHealth Market."
Mobile Health (mhealth) Market Industry Size, Growth, Demand, Application Details, Price Trends, Revenue and Company Shares 2023-2029
OpenPr: "Mobile Health (mhealth) Market Industry Size, Growth, Demand, Application Details, Price Trends, Revenue and Company Shares 2023-2029 | Koninklijke Philips NV, Medtronic, AgaMatrix"